The difference between organic and all-natural foods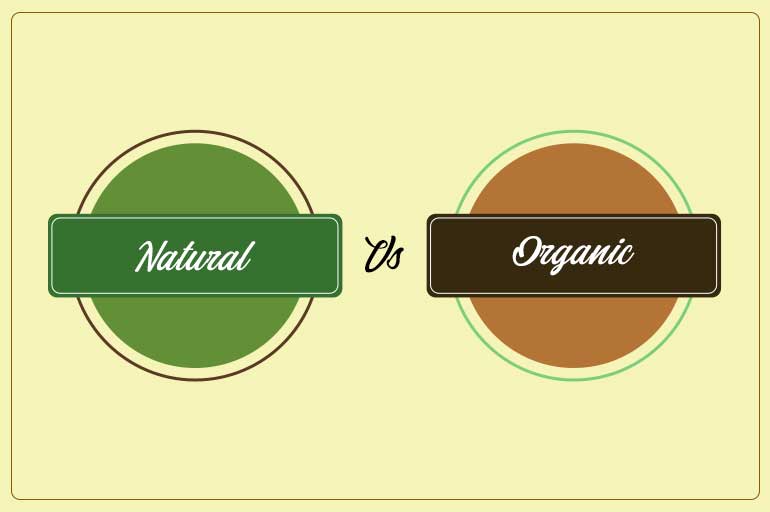 In the last couple of years, organic and all-natural foods have risen in popularity. The reason for this is the high sugar and oil levels in processed foods which are harmful to our bodies. Instead of focusing on potato chips that are easily available, we should always try to choose baked potato chips instead. Instead of looking at what processed foods to avoid, let's discuss organic and all-natural foods which we can enjoy. Are organic and all-natural the same thing? Can they be as tasty as processed food items? And are they really healthier?
How do I know if my food is organic?
Organic food is food produced by methods that comply with the standards and practices of organic farming. While these standards vary in different countries, generally, in order for a food item to be labelled organic it must be free of artificial food additives. The farm cannot have been sprayed by insecticides or grown with the help of fertilizers, while farm animals should not have been fed growth hormones, artificial chemicals or antibiotics. The easiest way to recognise organic food is to look for the 'organic' label. Organic foods are regulated by authorities such as the Agricultural and Processed Food Products Export Development Authority (APEDA) in India and the United States Department of Agriculture (USDA) in the US. These authorities ensure that the product or the raw material was grown through organic methods.
How do I know if my food is all-natural?
Natural foods are free of synthetic, artificial ingredients or additives. This definition might seem similar to organic at a glance but there is one big difference. There are no legal regulations to gain a 'natural' certification. Which means that while the products themselves are minimally processed and without artificial flavours, there is no indication of how the poultry was raised or whether fertilizers were used in the farming process. Unlike organic foods which are kept organic from the start, natural food products do not have a solid system in place to verify the products entire lifespan. Products labelled natural however, must have an additional label explaining the meaning of the term 'natural' such as 'no added colouring or 'minimally processed'.
Is one better than the other?
Even though some people claim that organic foods have higher concentration of nutrients than natural foods, the evidence has always been mixed. The nutritional content of food is also affected by the way the food was harvested, stored and processed. Unless they are fresher there is no evidence that organic, natural or health foods taste better than regular foods. So, the question still remains, how do you know which foods are healthy and which ones are not?
The best way to know the nutritional value of the food you eat is by reading the nutrition label. Regardless of whether your food is organic, natural, or fresh, we would suggest you look at the ingredients and nutrition content yourself to find out what your body requires. Simply reading the nutrition label and shifting from fried food to baked pani puri and baked bhakarwadi alternatives will pay off in the future.