Secret sauce recipes that pair well with anything - part 2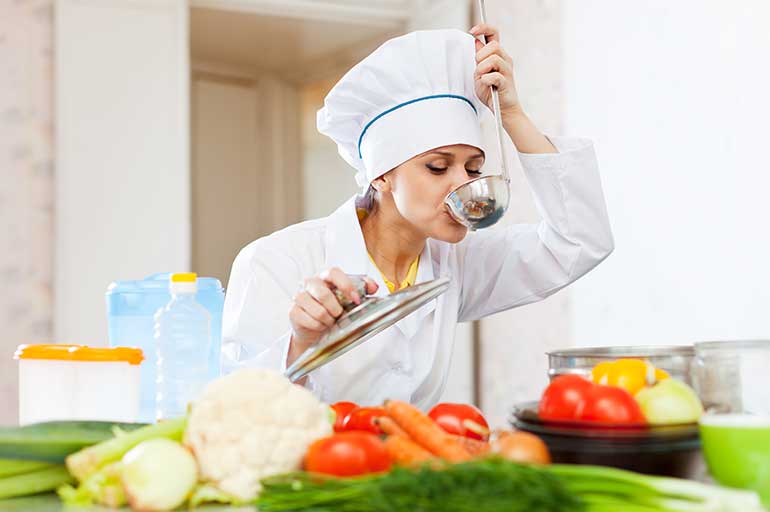 Sauces are a condiment used to enhance the flavour of your food. They may not serve as the main attraction of every meal, but far too many dishes would be lacking without the right sauce to accompany it. Last time we showed you some secret sauce recipes that will have you smacking your lips and asking for more. Today, we bring to you 3 more secret sauce recipes that you can prepare at home and pair with any food item you have in mind.
White sauce
Ingredients required:
2 cups of milk

2 tablespoons flour

1 tablespoon butter

1 teaspoon salt

¼ th teaspoon powdered black pepper

¼ th teaspoon grated nutmeg
An easy to make sauce that is a great accompaniment to pasta with homemade croutons. To begin preparing white sauce at home, heat butter in a saucepan and add flour to it. Add salt and black pepper to the mixture. Take the butter and flour mixture off the heat and gradually add milk while constantly stirring the pot. Keep stirring until the sauce turns into a thick paste. Put the sauce back on the flame and allow it to simmer. Your white sauce is now ready, serve it hot along with sides of your choice.
Walnut sauce
Ingredients required:
100 grams of roasted walnuts

1 tablespoon garlic paste

1 tablespoon chopped parsley

15 ml sesame seed oil

15 ml groundnut oil

2 teaspoons lemon juice

1 cup roasted sesame seeds
Sweet and flavourful, you can pair your walnut sauce along with baked bhakarwadi or baked masala sticks! To prepare walnut sauce at home, grind together walnuts, garlics and herbs. Gradually add the oils into the walnut and garlic mixture. Sprinkle the lemon juice on the sauce to provide a punch of taste. Season well and serve with the vegetables and healthy snacks of your choice.
Mexican Barbecue sauce
Ingredients required:
2 tablespoons of olive oil

1 onion

1 clove garlic

1 fresh chilli pepper

1 teaspoon of salt

2 tomatoes

2 tablespoons of chilli powder

2 tablespoons of sugar

¼ th cup vinegar
This hot and spicy mexican sauce can be served along with tortilla chips and nachos for full effect. Heat oil in a saucepan and add the chopped onion to the pan. Sauté the onions until they turn slightly brown. Add garlic, chilli and tomatoes to the sauce. Let it simmer until the mixture thickens. Remember to keep stirring the mixture at regular intervals. Add chilli powder, sugar, salt and vinegar and let the sauce simmer for a while. Cook the sauce for about 10 minutes then take it off the heat and serve hot.
At DIP Foods we are all about making sure our customers get the best in health and taste. Pairing your favourite sauce with a healthy snack will make it a meal you love. Eating healthy is not about eating less, it's about giving your body the nutrients it needs.