Can Coronavirus be Transmitted Through Food? What You Need to Know During This Outbreak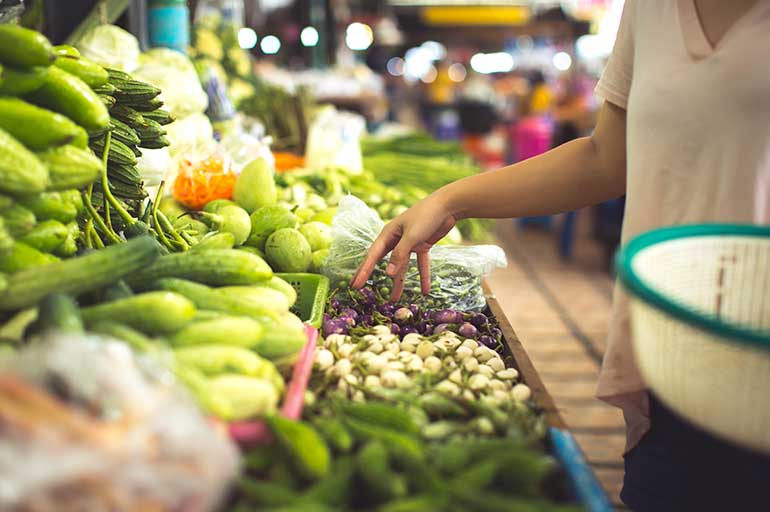 The outbreak of the deadly Novel Coronavirus has sparked fears and concerns all over the globe. Being a new disease, there is still much research that is needed to quell some of the larger concerns and questions that the citizens of the world need addressed. As we make our weekly excursions to the grocery store, clad in protective gear and equipped with bottles of sanitisers, it can be hard not to ponder over the question: Can Coronavirus be transmitted through food? Here's the answer to that question.
The Food Industry and Covid-19
The global food industry is focused on safety measures that are in place for the express purpose of preventing food-borne illnesses from spreading to consumers. These measures include frequent hand-washing, maintaining a clean working-space and periodically cleaning utensils and cutlery, and ensuring that foods are cooked to the optimal temperatures for consumption. These measures in and of themselves are usually enough to limit or entirely eradicate the possibility of transmission of a disease or virus through food items. However, the possibility of transmission is not 100% negligible, as research is still being conducted into its methods of transmission.
The Biological Factor
Another important factor to consider is the biological makeup of the virus itself, which indicates that it cannot survive for extended periods of time on a surface, unlike food-borne outbreaks such as e. coli. Unlike bacteria, viruses do not have the ability to grow inside food, and therefore, the potency of the virus, if present in food, is likely to deteriorate over time, rather than grow and develop.
Packaging and Covid-19
Recent studies have indicated that the Novel Coronavirus can survive on a variety of surfaces for anywhere from a few hours to a few days. If you are concerned about the possibility of take-out or delivered groceries being contaminated, be sure to take appropriate measures to disinfect and sanitise. When buying snacks online or ordering in, remember to rely on trusted suppliers and take every precaution yourself. For groceries, it is always a good practice to rinse vegetable and fruit items to rid them of dirt and pesticides, while keeping germs in check. Food ordered in from restaurants, while likely to be low-risk considering rigid food safety standards in place to regulate them, must also be handled with care. Be sure to wash your hands after coming in contact with packaging, and reheat your food to the ideal temperature of 65 degrees Celsius for at least 3 minutes to reduce the levels of any existing virus particles.
These are difficult times for human-kind, but with a little care and awareness, we can ensure we are making the best decisions for our health, and for that of the general public. If you are looking for a safe source of healthy snacks, DIP Foods might just be the thing you need. With quality products made using all-natural ingredients, DIP Foods offers a variety of healthy snack options for people of all ages.